As our semesters draw to their staggered ends, we start planning our summer reading list and writing groups, along with our physical and mental rejuvenation activities to commence upon our recovery from the intense end of the semester grade-a-thons. PALS contributor Catherine Hostetter shared her first few summer reads with us last week. My pile is already well into the double digits with contemporary lit from my book club, pedagogy texts, and some classics–I may have downloaded all of the volumes of Clarissa to my Kindle (wish me luck!). Finally, we may have some texts in that pile that we are considering adding to our syllabi next semester.
My suggestion: take a leap of faith or make an educated choice. Either way, pick a new-to-you text to teach next semester and set it aside in order to read it for the first time alongside your students.
Course Design to Empower Students
Depending on the course, I like to switch out at least one novel or a whole group of texts in order to keep the class fresh for both my students and myself. Every semester that I have taught a literature course, I have chosen a text that was previously unread by me to include. This is an intentional move.
This is also not something I came up with on my own. I remember the first time I took a class during my undergraduate career where my professor pointed to a novel on the syllabus and stated that she had never read it before. Of course, the rest of the syllabus was an old shoe for her. The majority of my professors taught texts they knew inside and out, texts they had taught many times before, texts they had read plenty of criticism about. The experience of reading a new text with my professor was an especially empowering one.
PALS contributor Caitlin Kelly recently reflected on what happens when we don't over prepare for class and follow students' lead in an attempt to silence ourselves instead of silencing them with our knowledge of the literature. Reading a text for the first time alongside our students changes the dynamic. We don't have our normal prior knowledge of the text nor do we have previous experiences teaching it to draw upon nor do we know how it plays out. Moreover, we get to share affective responses with students that we may have moved beyond by our 5th, 10th, or 20th read.
The Classics – Pick Canonical Works to Feel Safe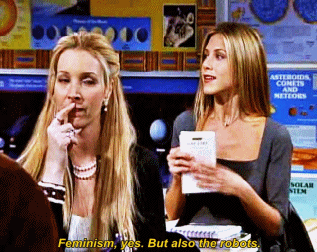 Last year in a post about teaching students to read through dislike or boredom of texts, I referenced reading Jane Eyre for the first time with my students in the late survey of British literature. I knew what happened in Jane Eyre despite never having read it. I had read ample criticism that referenced it. And I had attempted and failed to read it multiple times. So after the first 150 pages, it was a new-to-me novel, and I got to experience it for the first time with my class. Those who loved it showed me new ways of seeing it, and those who disliked it made me work harder to see it and approach it evenly for the sake of teaching it responsibly.
In addition to Jane Eyre, I have also finally read Moby-Dick because I put it on my syllabus. I had considered reading it at different points, but I had never really moved beyond purchasing it. I love the ocean, grew up in a west coast beach town, and am a surfer. I had read other 19th century sea literature with varying degrees of appreciation. However, anticipating the whale taxonomic classifications and the like
awaiting me made me want to clean my house instead of read. So I placed it on my early American literature survey course's syllabus and charged through it with my students. We all had different chapters and sections of the novel that spoke to us. When one would question the relevance of a certain part, another would step in with the value for the work as a whole. We had several graduate level seminar discussions that thoroughly impressed me. I prepared most activities and discussions based off of what they posted to our online discussion board before class, but we also had the Norton critical edition to offer us additional critical support. 
In both of these examples, I chose to include novels–long 19th century novels–that did not appeal to me aesthetically or content-wise. I went on the journey with my students and came out with at very different appreciation than I would have arrived at if I read them on my own.
New Releases – Have a Little Faith
The other situation I have found myself in is waiting in anticipation for a book's publication date. Last spring semester, I chose Patrisse Khan-Cullors' When They Call You a Terrorist: A Black Lives Matter Memoir for my developmental composition course. Its release date was one week before the start of the semester. I placed the order in November and waited patiently for it to arrive at the end of January.
Choosing a new text by an already established writer comes with some security, whereas I went in relatively blind with my choice, relying on the reviews of those who had read advanced copies. I chose Cullors' memoir because I repeatedly experienced classrooms where the majority of students had little to no knowledge of the black lives matter movement. I wanted students to hear about BLM from one of its founders. It was beyond the perfect choice for my course. It tied together all of the scholarship and writing assignments from across the entire semester from social media to communication to mental health to black lives matter. Cullors' memoir is a goldmine of topics for students to explore. Students also found it to be a page turner. They were reading ahead and connecting deeply with Cullors' life.
Not Canonical, Not Awaiting Publication
Finally, I have chosen to teach an entire short story collection based on previously reading and teaching a single short story from it. After wandering through a series of
texts looking for a short story addressing immigration, I came upon a recommendation for one of Benjamin Alire Sáenz's short stories from Everything Begins and Ends at the Kentucky Club. I included one of his short stories in an online Intro to American literature course. Due to the overwhelming responses to that short story from my students, I place the entire collection on my syllabus and read it in its entirety with my students. It ended up being students' favorite text of the semester once more. Again, this was an active decision to not read it before the semester. However, I was familiar with one of its stories, and trusted him to deliver with the rest of the collection.
If this is intimidating, go small. Start with a short story, a few poems, maybe a novella. Go with a canonical novel that has never made it to your "already read" list, but that you know is going to deliver. If you are feeling brave, choose a text that doesn't have that prior seal of approval. Take that journey through a new-to-you text with your students and enjoy the unknown!