We hope you are all hanging in there! As we also try to hang in there during this covid-19 crisis, we thought we would break a bit from our regularly scheduled content and provide some insight into how our PALS writers are spending their days during social distancing. We provide the suggestions in the hope that some of them might catch your interest and help you pass the time a little smoother.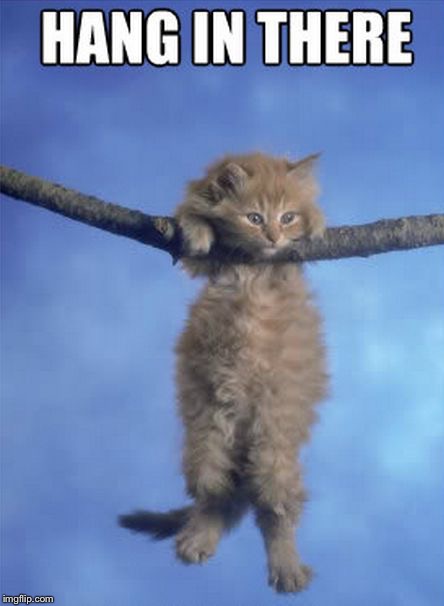 Everything about Heather Cox Richardson calms my nerves: there is her daily newsletter (I read the fb version), and starting tomorrow, free live US history lectures. She contextualizes every day's news through the lens of US history, politics, and economics, and when things are changing sometimes as quickly as hour-to-hour, her daily re-casting of immediate chaos in a long view or big picture is super soothing. Plus, these things are short. It catches me up on the news, keeps me grounded in the big picture, and then I move on.
Also, I live in a small community. Doing social distancing AND checking in with friends and neighbors is feasible here in ways I am thankful for every day. For example, going to the x-country ski loop, seeing at various times a cumulative total of six or eight neighbors on the trails – and it grounds me to spend an hour or two seeing my people and hollering and chatting and breathing a whole bunch of air – anyway, the point is that the context makes social distancing not-awkward, not-heartbreaking, etc. That's key. We're holding ski poles and we're all sweaty; we'd never shake hands or hug anyway. It's totally normal for skiers to be friendly at a six-foot distance – – and finding normalcy WHILE SOCIAL DISTANCING, that's what I'm trying to get around to. That's what has meant a lot to me.
I've been finding a lot of comfort in music, specifically the songs of Brandi Carlile, Hozier, and Lord Huron. Ben Gibbard, of Death Cab for Cutie and The Postal Service, has been streaming concerts from his house at 7 pm EST. He is planning on doing this at least through next week, and I can't recommend them enough if you enjoy live music.
In the podcasting world, NPR's Code Switch released a new episode this week called "The All-Women Mariachi Group That's Lifting Our Spirits." The music of Flor de Toloache is beautiful, and the episode shares their interesting story. The Happiness Lab, hosted by Dr. Laurie Santos, a professor at Yale, has released Coronavirus Bonus episodes that I have found to be helpful, especially for anyone who may be self-isolating alone. Literary Disco, which I featured in a past PALS post, just announced that they are going to be creating a series of mini-episodes on Middlemarch, so I am excited to read along with them and participate in any community discussions or activities they plan.
Finally, Chef's Table is an excellent Netflix documentary series that I have been slowly making my way through. I especially recommend the episodes that feature Mashama Bailey and Cristina Martinez.
Podcasts! I listen to a lot of podcasts anyway, but I have been devouring new episodes the second they drop. My favorite soothing podcast is Judge John Hodgman. The podcast creates a world that feels safe and fair, while still touching on relevant themes (relationships, family, communication, etc.) in our lives.
I enjoy the youtube videos of Arne & Carlos, who are a Norwegian couple who make knitting and craft related videos. They are quirky and fun and most importantly really gentle with each other. Plus, really cool knitting! I think you might enjoy their vibe even if you are not into the fiber arts.
It might be hard to read right now, but if you would still want to, I would suggest reading more genre fiction–which you can follow with a little less focus than literary fiction. For me, personally, my genres are cozy mysteries and romance.
I'm using fun animal videos to practice the screen share function in Zoom…My students have now been introduced to the penguin couple who are going on dates at the Shedd Aquarium. Otherwise, I'm trying to get outside every day, trying some of the Pop Sugar Fitness videos on YouTube, and am organizing a Zoom happy hour…
As a halfway through this post break, please enjoy this cat:
Today I shall mostly be watching this on a loop. pic.twitter.com/7jIllobpoN

— Alan Ferrier (@alanferrier) March 21, 2020
https://platform.twitter.com/widgets.js
Reading the Franklin edition of Emily Dickinson's poems (plus some earlier editions too, for comparison). I'm teaching a new course on Dickinson for our spring trimester. Now it's gonna be really new, since it'll be a distance class. No matter; Dickinson's poetry always challenges and solaces and tickles and amazes me. She's my favorite poet, and it's a gift to be reading her so deeply anytime, not just now.
Rereading Tracy K. Smith's Wade in the Water (2018), one of the best contemporary poetry books I know for fostering a sense of deep connection, compassion, and hope.
Watching the Great British Bake-Off (I've watched most of it, but there was one season I forgot about; thank goodness, as it's perfect for a time like this) and re-watching the entirety of The Golden Girls (a project started in November; I'm about to start season 4).
Doing lots of yoga videos on the Yoga with Adriene YouTube channel (all videos are free, and she's such a great teacher).
Cooking. I'm always cooking for comfort, so this isn't anything new. I'm a seasoned bean-eater and am loving the new cookbook Cool Beans, by Joe Yonan (maybe especially helpful right now–if you bought a bunch of beans recently and are at a loss, he'll steer you right).
I've always loved watching Create TV. Create TV is a channel dedicated entirely to all the crafting, cooking, travel, art, this old house kind of stuff made by PBS. You may or may not have access to it through your local PBS affiliate. If you do, I recommend watching it. One of the best things about it is the commercials. It's commercial free like all PBS content. However, all of the underwriters have something to do with the show content. As a result it's a great escape. You can watch a show about barbecue and there won't be any commercials for cancer medications, any reference to the news, or any other kind of triggering content.
America's Test Kitchen has a great YouTube channel. There are a lot of full episodes from the recent season. They also have a lot of content created specifically for their channel. I would definitely recommend watching that.
YouTube also has a lot of tour performances of early opera. There's a really robust offering of operas by Handel. Many of these operas are very recent productions, and they are very interesting reimaginings of these operas. They are also great because many of them are three hours long. They make for great background noise. They are good watching. And a lot of them are not monetized so they won't be interrupted by commercials. It's also easy to fall into a wormhole where the algorithm will actually work and just keep generating related content for you to discover.
When the world feels apocalyptic, reading horror makes me feel better. For something in this vein, I would recommend the short story collection Growing Things by Paul Tremblay (2019). It's American, and it's for sure literature. If readers want a super exciting, pure diversion, I'd recommend James Fenimore Cooper's The Spy, a pulse-pounding tale of intrigue and romance set during the Revolutionary War!